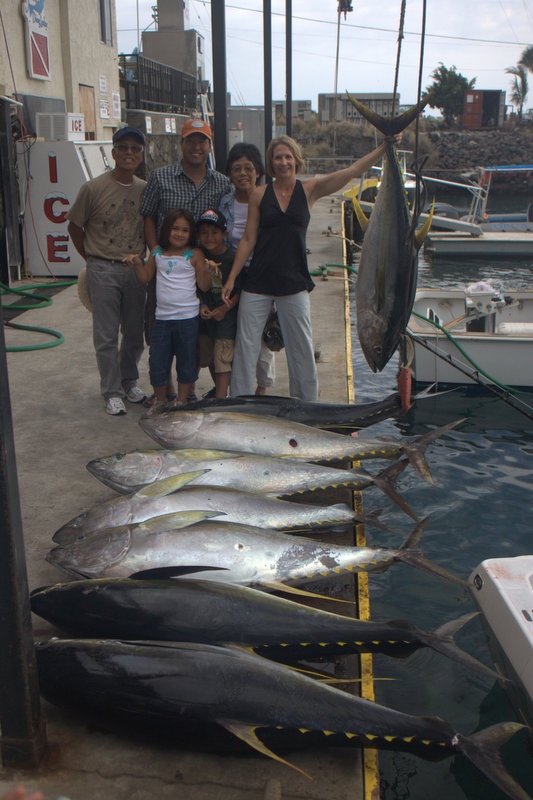 The early part of September I fished Prince Edward Island for giant Bluefin Tuna!  From Kona it takes about two days to get there and we fished five consecutive days.  The tunas were in and we had some great action right off the bat!  We got blown out one day due to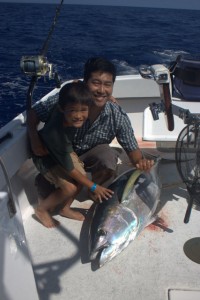 bad weather but we got a solid four days of fishing in.  In four days we landed 6 huge blue fin from 650-900lbs!  We had several other hook ups (one pushing over 1000lbs) but we pulled the hooks out after some long battles.  Returning to Kona it was back to fishing for big ahis!  This month so far has been epic!  We had one of our best days with Steve and his family!  Together they landed 8 big yellowfin from 108-201lbs!  It was definitely a team effort and even the kids got involved!  The bite was wide open and we even missed two others!  A few days ago we had another epic day in the porpoise school!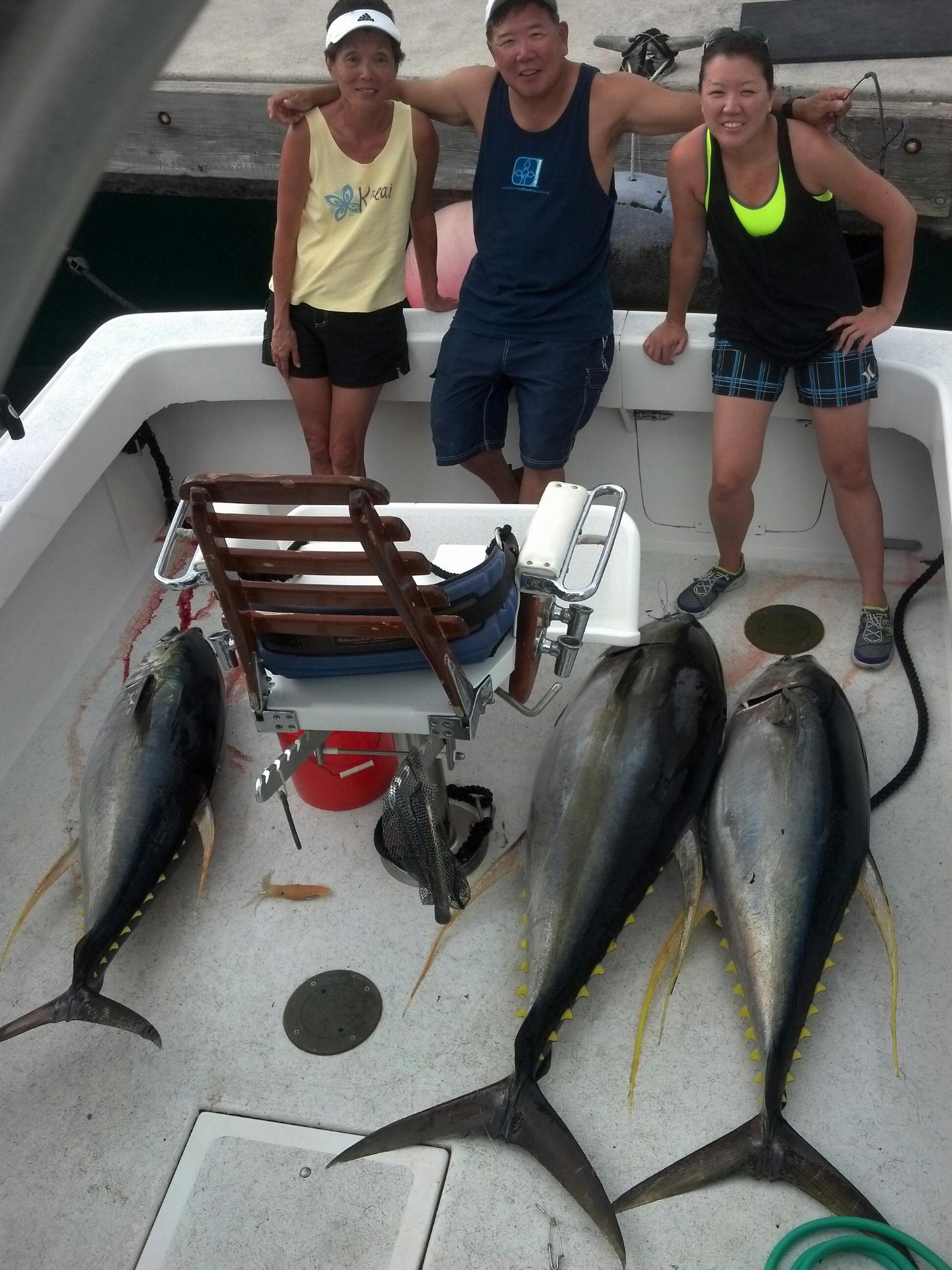 The Ong family from northern California chartered e for a full day of ahi fishing.  Steve has made multiple trips to Mexico chasing cow yellowfin tuna.  He's fished onboard the Royal Star almost exclusively and is a veteran yellowfin fisherman.  His famous last words were "I've never missed an ahi".  Well today would prove him wrong!  He was first up in the chair as a big ahi exploded on the greenstick.  In about 3 minutes the fish came off after a long run!  Next up was his daughter and she fought her first ahi to the boat in about 10 minutes!  Then his wife did battle with another nice fish which we successfully landed!  The next two fish came off and Steve was in the chair for both!  Unreal!  It wasn't anything he did, the fish just weren't hooked good I guess?  Weird how things happen like that!  Our last fish was fought by his daughter once again and of course she landed it!  I'm sure got a lot of grief from the girls when he got home and I'm sure it will be a long time before they forget about that!  Either way it was a great time and Steve was a good sport about it!